MAN WHAT A HOG OF A CATFISH
Debbie Flinn with another big catfish.
look at Bobby and his daugther and there bigcat
shane with his 60lb catfish
Gary Oaks and 15 yr old daughter Hannah
would you guys believe she reeled in this big 72lb catfish
Eddie with his big catfish
now you can show your friends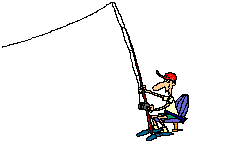 Here are some of the latest HAPPY FACES!!

boy he had fun with his big catfish

THAT'S WHAT YOU CALL A LOTS OF FISH FUN.